Last night I procrastinated on packing due to anxiousness. I managed to fill a backpack with sweaters and scarves, but it was not going to be sufficient. Ciro offered to bring me a bigger bag. and so he did. It's very heavy. Why are  clothes so heavy?
I bustled around today getting ready and taught 3 piano lessons at Tiger Mountain. Edie is going to Ciro's until I get back. I will miss her so. Ciro met me after work to collect the pooch and take me to the airport. He made sure I brought business cards. Something I certainly would have forgotten left to my own devices. Thanks for that.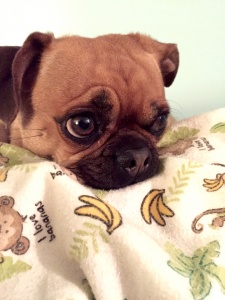 I made it to the plane in plenty of time. I listened to a new song of mine that I recorded the other night on repeat (typical fashion when new songs are written). I indulged in a little One Direction. I'm pretty sure at this point my shameless obsession with Harry Styles is old news. I thought about Harry and how his career picked up after showing up to XFactor. I don't know what possibilities lay ahead for me, but here I am, showing up. And that is what I intend to continue doing forever.
This past year I had a break down and was on medical leave for 3 months. I documented my days on a private blog and was reading through it last night during my onslaught of procrastination. I recalled that it was within that first month that I sensed my days at daycare were over. On top of a series of personal tragedies, I felt like I was drowning at work. Every day was another defeat. I was constantly pummelled with problems, called down, beat on, hair pulled, bit, punched, kicked, verbally attacked. God bless the children who are suffering so much that this is their outlet, and I worked for 7 years in this field committed to working through it with them. But there came a point when I couldn't shoulder it anymore. In retrospect, I think it was a calling from the powers that be pointing me in a new direction. It wasn't just that the job was stressful, it was that music is what I'm supposed to be doing. Duh.
It was also in that first month that I mentioned in my medical leave blog that I was considering putting in a resume to be a piano teacher at Arbutus Music. Something magical happened.
I spent the first 2 months of my time off work struggling through days of incapacitating anxiety, and strong feelings of not wanting to live. Not necessarily wanting to die. But certainly not wanting to live. A brutal in-between. Last night as I was reading through my blogs I was surprised to remember how excruciating my experience was.  The anxiety was so consuming, I had to take Ativan every day, and I fought to avoid self-destructive coping mechanisms, which I wasn't always successful at. I documented my accomplishments for the day at the end of each blog. Sometimes it was as simple as making it out for a walk with Edie. One time, it was that I had delivered my resume to Arbutus.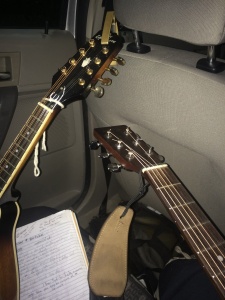 My friend Rob caught wind of this and asked me if I wanted to sub for him while he was away on tour. I jumped at the opportunity. The thought of actually taking a solid step in the direction of music replacing daycare was a dream. The day arrived when I went in to watch him teach a lesson so I could get a sense of what I would be doing. This day changed everything. The most miraculous thing happened. My anxiety VANISHED. I'm writing this 6 months later and STILL have not had an ounce of anxiety return.
The months proceeding continued to unfold with elation and I became more and more engaged in my new life. I nabbed a job working the door at a local music venue, and the way in which that came about is it's own story. But I'm going to try to keep this blog from becoming a novel. I played a ton of shows this past summer. And one of the most important things I did was sign up for what turned out to be a week long one-on-one mentoring crusade with Bob D'Eith, a music lawyer (among other things) introduced to me by my publicist. Bob and I worked 8 hour days all week long, rewriting my bio, preparing applications, and creating plans to improve my promotional materials. This is where the idea for my current crowd-funding campaign was born, and also the conception of the live video performance of Peaks and Valleys (now on PledgeMusic).
I really began taking my career back into my hands. The year leading up to my official break down took a big toll on my tenacity for music. I didn't write songs almost completely for 2 years. My band could tell that I wasn't able to hold it together anymore, and we all ended up heading off in different directions. It was the greatest thing to come out of that dark period with such support and fruitful opportunities, and now I am fully committed to my career.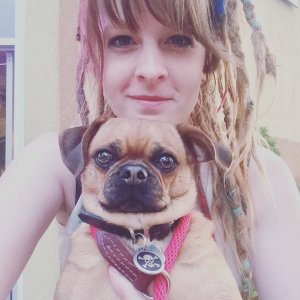 Now that all my time and energy isn't sucked up from the constant battery of that which has been my childcare experience in the last year, I have SO MUCH TIME AND ENERGY to FOCUS. Again. Duh.
So that's why I'm here on Day 1 of being in Regina for Break Out West. I'm here to show up to my life. Show up to my career. Learn. Network. Be a part of the community. I have overcome so many things; death, break-up, career change, depression, moving. The list goes on. It's been insane. I am so grateful that I stuck it out, and for the incredible amount of support I have had from my family, friends, and mental health services. Now I get to, as they say, go boldly in the direction of my dreams.
I honestly wasn't expecting that to be the way this blog turned out. But now that I think about, it makes sense to pay homage to the path that led me here.