from our IndieGoGo campaign
please visit igg.me/at/Kendall-Patrick to donate to our cause!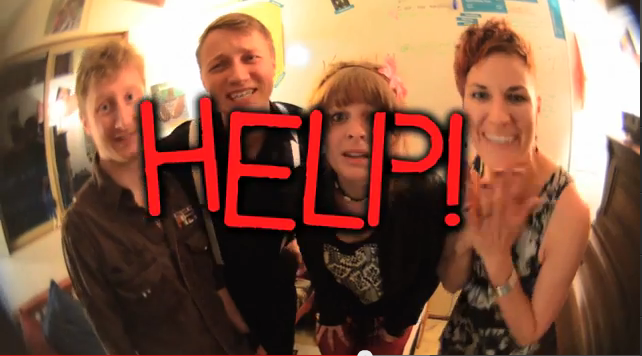 The Story
My name is Kendall Patrick. I'm a 26 year old singer/songwriter from Vancouver Island. Over the past decade I've translated my experiences as a critically thinking, deeply affected member of society into songs, with the intent to inspire honesty, hope, and a sense of connection into my audience. I have a history of songwriting activism, particularly around media literacy and girl empowerment, but all of my songwriting, regardless of the content, has that silver lining intention behind it. It is my relentless spirit that comes through in my songs, and a musician must be relentless to face the music industry, so I guess it all works out. I've been committed to the journey through the music business fog, led by inspiration and synergetic experiences, one of which was the formation of my band, "Kendall Patrick and the Headless Bettys". It has been a remarkable situation to finally be able to sing my songs with the full instrumentation of a band on a regular basis for the past year and a half. Live shows, touring, music videos, and tons of practice have been far more enjoyable to execute and pack a far bigger punch for the audience. It feels like we're ready.
Ready for what? If only I knew what it was that I'm supposed to want… perhaps it's just a vague dream of somehow becoming financially supported by music alone. It's hard to define success since the industry has changed so drastically since internet downloading came into play. All I know to do is to keep showing up every day to my life with that burning passion for songwriting and performing, and seize every opportunity, with all those critical thinking skills working in the back of my mind. Some might say that Indie Week Canada 2013 is nothing to get excited about, that there is no hope these days for artists to emerge from the sea of everybody else trying to do the same thing. But I believe that if your heart is in it, you have to follow it.
On August 15th, 2013 I received the email from Sonicbids that said "Kendall Patrick has been Selected for Indie Week Canada 2013. Congratulations!" After a few hours of jumping, dancing, and shouting affirmations of gratitude to the sky, I realized it was time to get my head into a season of fundraising. We're all SO EXCITED. We have the opportunity to perform in front of industry professionals, and network with managers, booking agents, Film/TV licensing officers, other Canadian bands, etc. We don't know what we will get out of this, but we will put our all into it and do our very best. The real hope, is that the music will get greater exposure. Authentic, honest, empowering music will find the world on a bigger scale.